For Sale
Over the years we've built up quite a selection of second-hand stock units. Until fairly recently, they've only really been rebuilt after a customer inquiry, due to our constantly hectic workload. Now though, we're making a push to become more organised, restore these to their former glory & put them up for sale. Contact us if any of these are of interest to you and please check back regularly to keep up to speed with the newly-listed units, which will be added upon completion.
Please Note: some or all of these units may also be listed simultaneously on our Facebook page and eBay profile. We will endeavour to remove them from all sites as soon as they sell to avoid confusion, but be aware there may be a slight time cross-over on occasion.
V12 Jaguar E-Type Getrag Slave Cylinder Mounting Bracket £124.99 incl. VAT
Here we have for sale a bracket for the mounting of a slave cylinder when using a Getrag 5 speed gearbox in a V12 Jaguar E-Type. This is a brand new product of our own design and sports our company name, cut into it during the laser cutting process.
After the steel was professionally laser cut, it was then bent to shape. After that the two stainless slave cylinder mounting bolts were then welded in place and the whole thing was then powder coated for durability. Not only is it functional, but also looks great. It's a piece of cake to fit as well: it uses the two bolts/studs on the right hand side of the gearbox where the adapter plate bolts to the actual gearbox - it really is that simple. Simply bolt on your slave cylinder and away you go!
We had been asked to supply a number of 5 speed Getrag conversions for V12 E-Type Jaguars. The customer instructed us to build the kits so that all the original clutch could be used - challenge accepted and here we are! It took a lot of design work (and some trial and error!) but our customer is very happy with the results and so are we.
What you get in this sale is: the bracket itself, 2 x stainless steel flat washers and 2 x stainless steel nyloc nuts. Multiple available.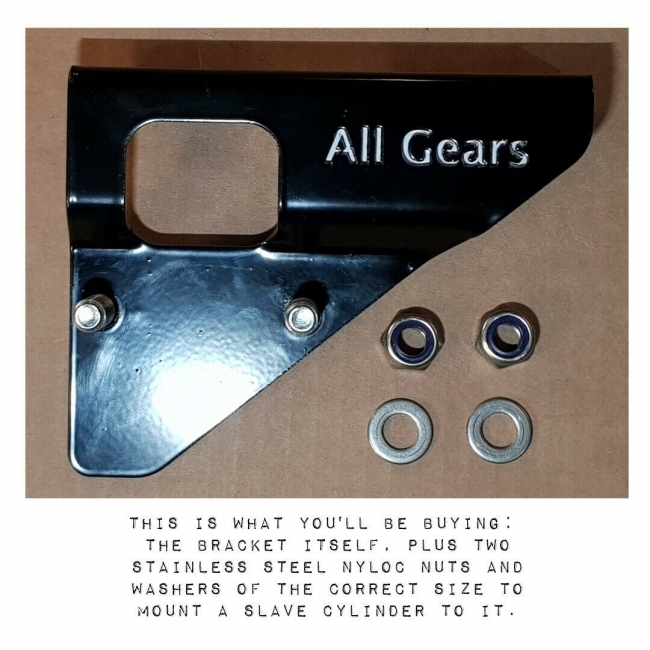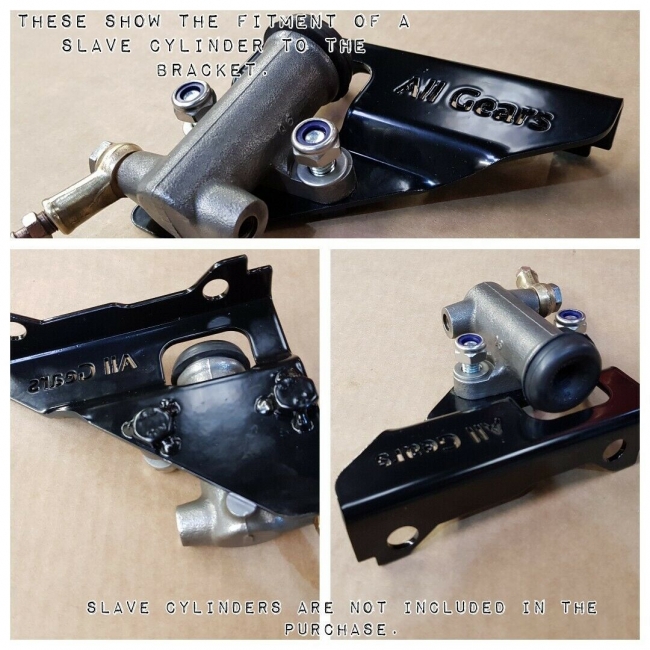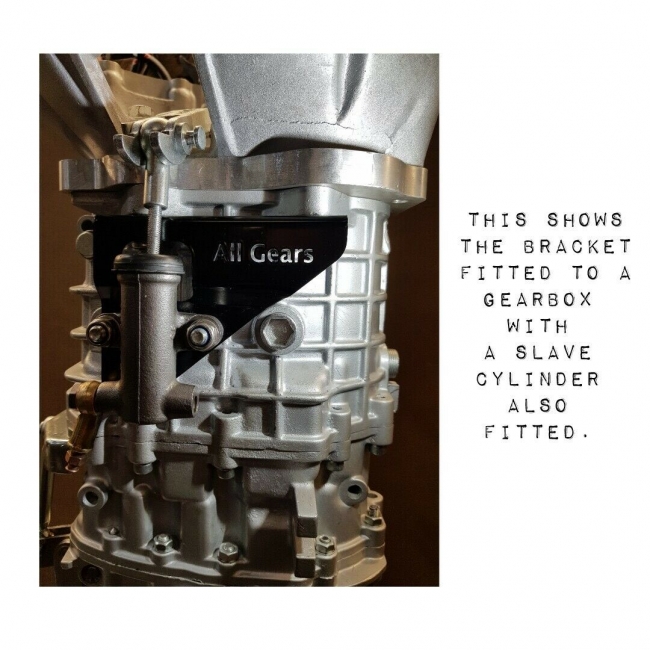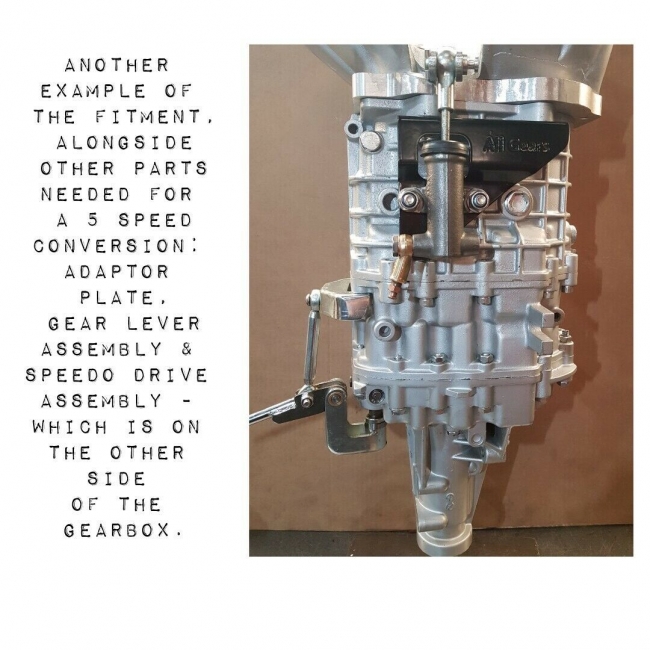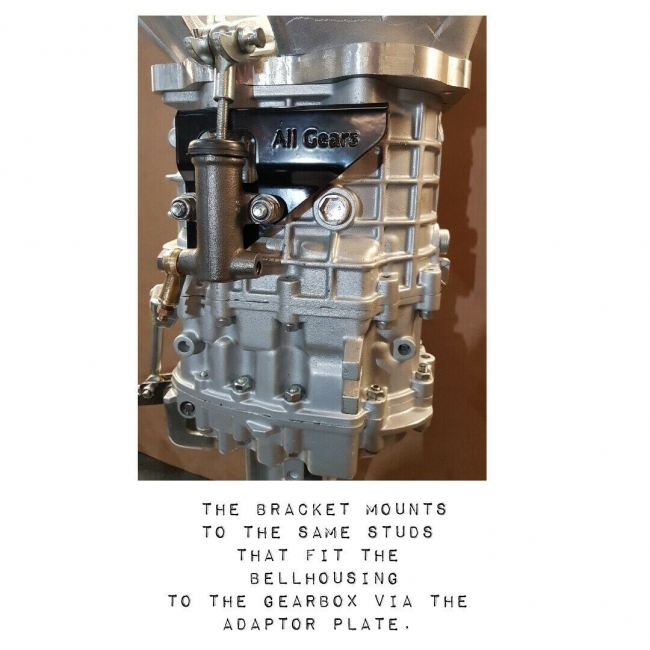 Jaguar E-Type V12 4 Speed Manual Gearbox

£2250 incl. VAT
This particular gearbox came to us in exchange for a previous reconditioned one we had for sale, the customer wanted to take advantage of being able to walk in our building with his exchange unit and walk out with a reconditioned unit, not having to worry about a waiting period to get his rebuilt.
This gearbox it has to be said was in a very sorry state; time had certainly not been kind to it but on top of the usual wear and tear, it had been removed from a fire damaged car and so cosmetically this has been a very lengthy process getting the gearbox to look this good. For example, the top had some sort of molten plastic all over it and the only way to remove this was to blast it off in our blasting cabinet - this alone took around 3 hours...! But we're sure you'll agree it was worth the effort, and looks fabulous and would compliment any V12 E-Type restoration.
As far as the rebuild is concerned this gearbox has had the usual items replaced such as bearings, layshaft, layshaft rollers and oil seals etc. We make all the gaskets for these gearboxes ourselves. Some of the syncro rings have also been replaced for great condition used ones that we use our own little trick on to get them to work 100% - the reason for this is the on going battle to find suitable quality brand new ones that work, but more importantly continue to work. Anything else that looked vaguely worn or indeed plain ugly was shown the scrap bin. Everything has been chemically cleaned and checked before the gearbox has been lovingly assembled using electroplated fasteners. We think it looks stunning and hope you'll agree. Please study the photos carefully to appreciate the detail.
At the price this is offered for sale, you get what you see in the pictures. But also included is VAT @ 20% and free shipping within mainland U.K. We are more than happy to ship this worldwide, but obviously this will incur extra cost so please get in touch and we will be happy to get a price to ship it to your destination. If there are any extra parts you may need we should be able to supply them as well.
A full VAT invoice will be issued upon receipt of payment. Payment must be made by bank transfer only - the details for this will be emailed to the purchaser. This is also up for sale on eBay and our Facebook page. Every effort will be made to remove the item on here once it has sold to avoid any disappointment or confusion.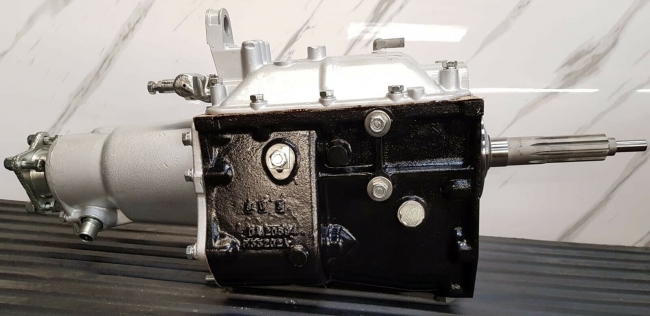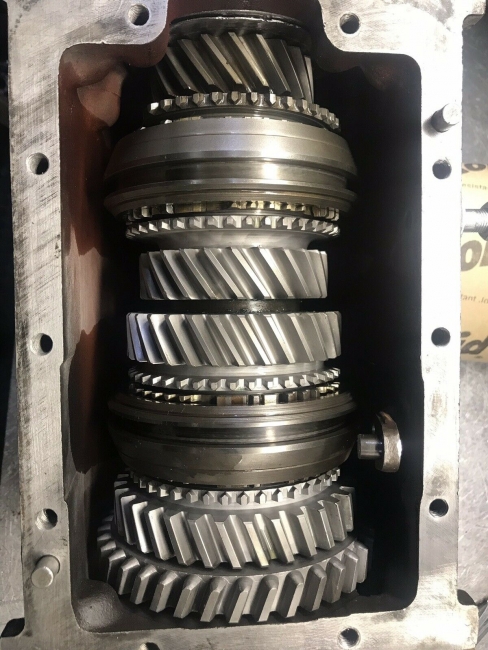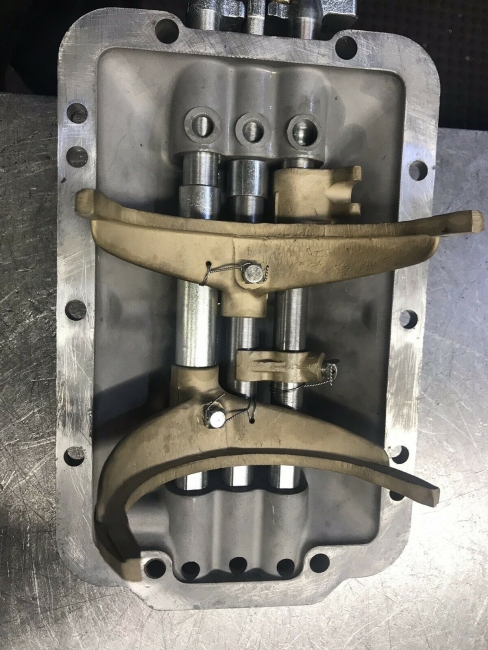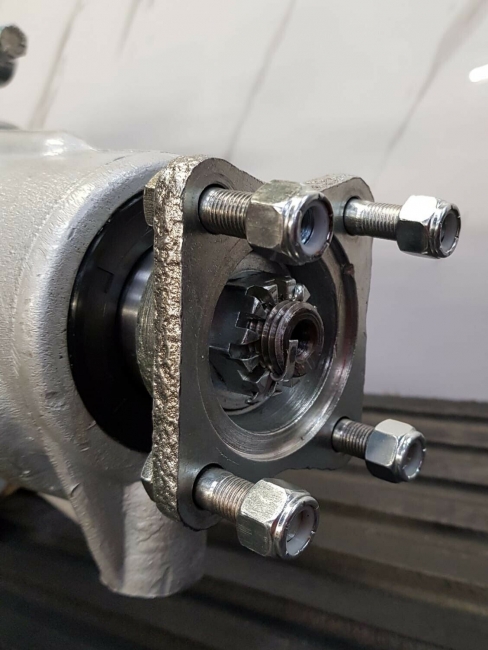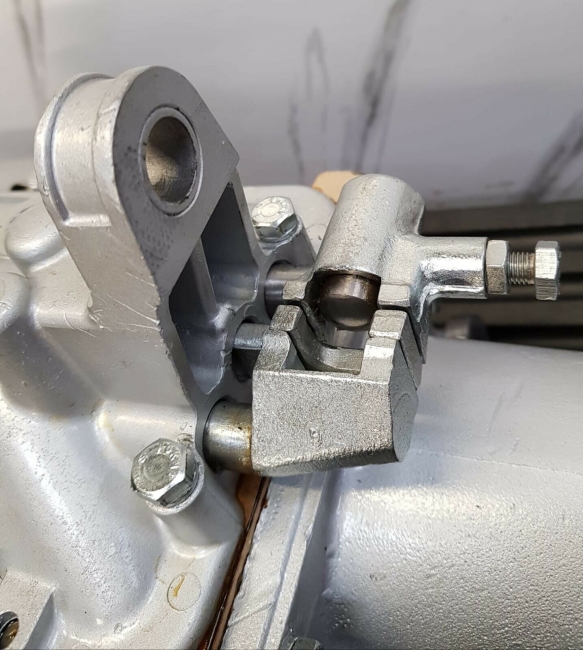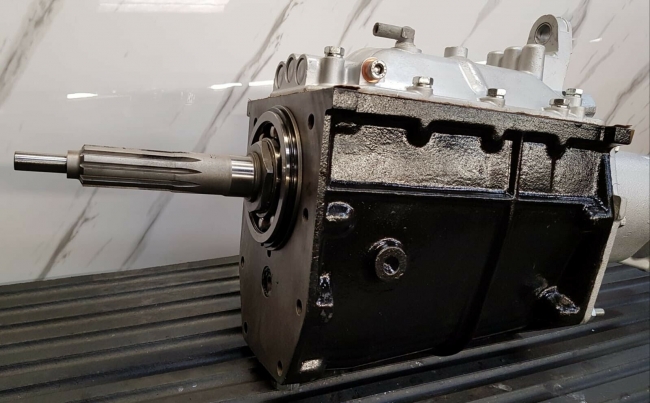 C O M I N G . S O O N
This work in progress is going to be a Mercedes Pagoda 5 speed conversion kit when it's finished, using one of our speciality bomb-proof Getrag 262 gearboxes. It'll be up for sale once complete, so feel free to register your interest now, as we currently only have the one kit. Price to be confirmed.